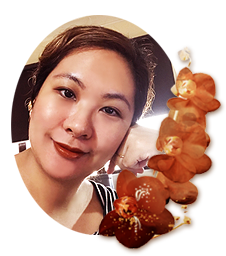 LIEZL BUENAVENTURA
comic colorist : digital painter : illustrator

Liezl Buenaventura is a comic colorist and digital painter residing in Manila, Philppines with her husband and son. She holds degrees in Visual Communication and Studio Arts: Painting from the University of the Philippines, and has always had a passion for the art of storytelling through color. Her undergraduate thesis focused on using color theory as the primary vehicle of storytelling in visual media, and she received an Award of Merit for her research in March of 2007.

Liezl has been in the comic industry since 2009, and has worked with Zenescope Entertainment, Upper Deck, Double Take Comics, Amryl Entertainment, Alterna Comics, and various other entertainment publishers. Her coloring credits include: Grimm's Fairy Tales presents: The Jungle Book series (Zenescope), The Last West graphic novel (Alterna), Legendary Encounters: A Predator Deck Building Game (Upper Deck), and The Widow's Web (a creator-owned series by writers Raven Gregory and Autumn Ivy). Her work can be defined by its bold palettes and combined grit, and she always strives to push the boundaries of the digital medium.

In her spare time, Liezl also creates small independent games with her husband, developer Josh Liao. Together, they created the game "Bunnypocalypse", which won Jury's Choice at the Manila Game Jam in 2011.

For Liezl's full comic bibliography, please see her official ComicVine entry here.